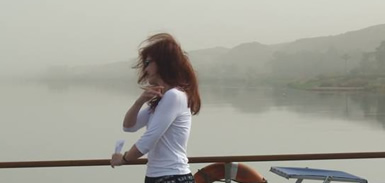 ---
Portrait
Being outside
Wind on my skin – sun in my hair
Free air – flowing water
Green leaves sparkling in a thousand ways
Twigs breaking
Wild boars briskly racing over dark earth.
Gurgling stillness. Opulence.
Being outside.
Simply being.
Precious
And then, at some point, I realised that I wanted to capture these wonderful, magical moments. The beauty and energy that pulses in all living things, that makes us laugh, that fascinates us, that entices us to hold a protective hand over it. With the gemstones, my drawings and models I design until I see before me moments of light, colors, movement, gentle breezes and tones.
Alive
I love nature and all living things, and because I would like to preserve our inestimably valuable living space on earth, I use only ecologically mined and fairly traded gold and silver for my jewellery. The same holds true for the gemstones I use.
→ Materials
→ Environmental and social engagement
My intention is to enjoy beauty and, at the same time, be fully aware of life, to wear very valuable jewellery made of gold and gemstones with a clear conscience.
---